Tête simple Silicone Swim PAC Machine hydraulique
Le silicone swim machine hydraulique de cap adopte la commande de PID intelligent la sortie, la différence de réglage de la température et temps réel peut être contrôlée à un taux de +-1. Le programme de contrôle PLC, faites fonctionner la machine que PLC, comme le réglage de la température de pressage, appuyant sur la durée et ainsi de suite. La machine principalement pour la production des produits en caoutchouc de silicone solide, comme le silicone piscine cap, bracelet, etc
Le principe est de vulcanisation, en chauffant en appuyant sur le caoutchouc de silicone solide, enfin la vulcanisation. Avec chauffage et de pression.
Spécification :
| | |
| --- | --- |
| Model | JY-A02 |
| Clamping force Ton | 63 |
| Locking mold pressure | 200 |
| Stroke MM | 250 |
| Main cylinder diameter MM | 200 |
| Horse power HP | 3.7 |
| Electrical power KW | 18.3 |
| Gross weight KG | 2000KG |
| Type of mold opening | Up and down |
| Working table size MM | 400*400 |
| Machine size MM | 1400*1650*1550 |
Image du produit :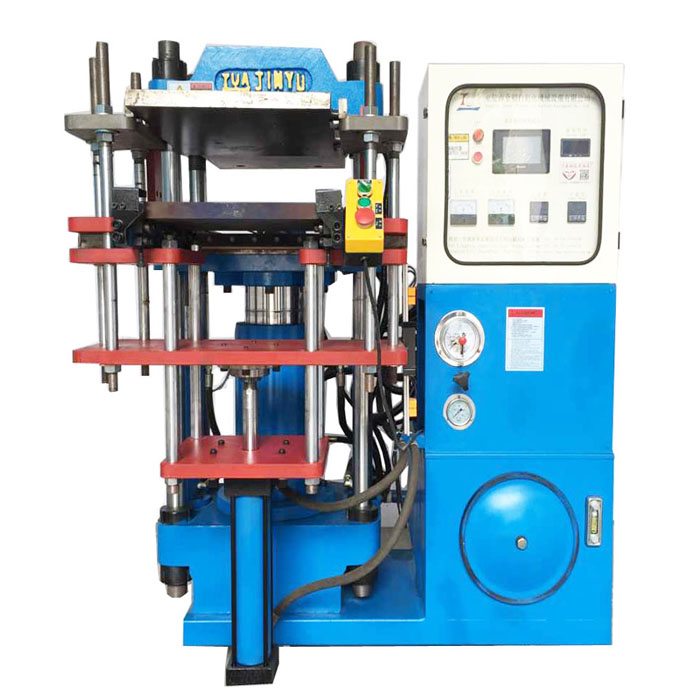 Description :
1. adopter le monde avancé SOLIDEWORK3D logiciel et analyse par éléments finis de conception mécanique, conception optimale est intégralement moulé à haute rigidité, structure précise, longue durée de vie.
2. plaque chauffante adopter le traitement trou profond, et après cémentation, après broyage nit à cheval, en utilisant le principe de la chaleur, obtenir la haute précision et la conception optimale avec température moyenne dureté HRC50-55, longtemps résistant à l'usure, pas facile d'être hors de forme et il a avion de haute précision.
3. utilisant la technologie de correction de pression planaire, l'écrou de pressure(200KG) maximale nivelant le dispositif, la plus haute précision de l'avion peut atteindre 0,05 MM.
4. conception de circuit d'huile unique, l'huile circuit non impact et le faible bruit en fonctionnement, accroître l'efficacité, réduire la consommation d'énergie.
5. à l'aide de rayonnement de circulation ventilation tangentielle, afin d'assurer l'échange de chaleur, température de bas niveau d'huile, pièces hydrauliques à longue vie, stabilité formant.
6. sortie de régulation PID intelligent, la différence de température programmée et la température contrôlée en +-1 degré. Il est économique et économiseur d'énergie.
7. importer le dernier prototype numérique testing technology, des performances thermiques supérieures, meilleure stabilité que le design traditionnel.
8. Adoptez importés de contrôle de température digital de marque célèbre, la précision de la température contrôlée, de +-2 degrés, le programme a une fonction de préchauffage de la semaine.
Notre vision de l'usine :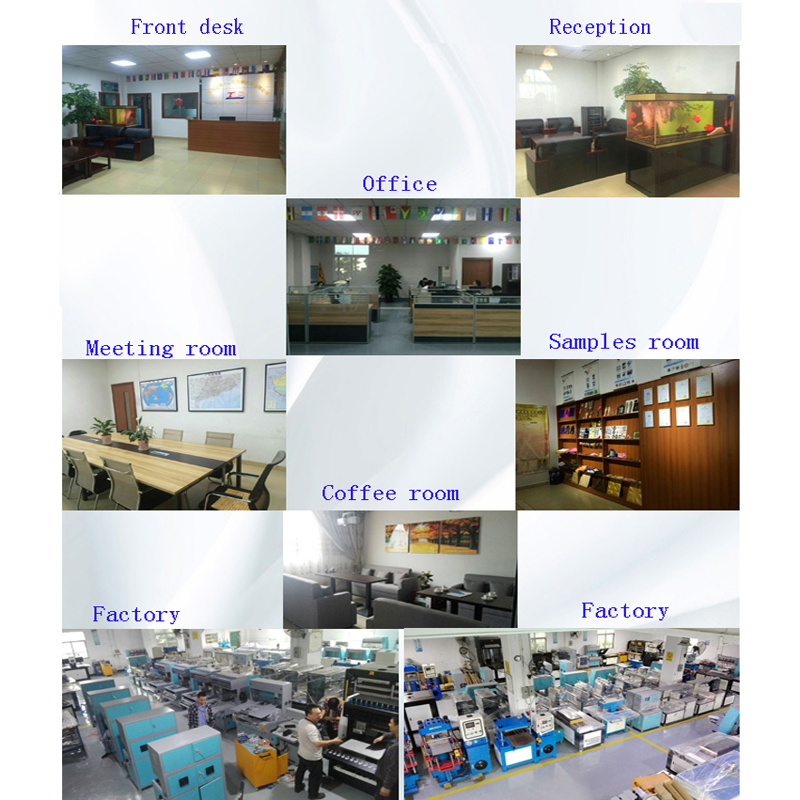 Emballage & expédition :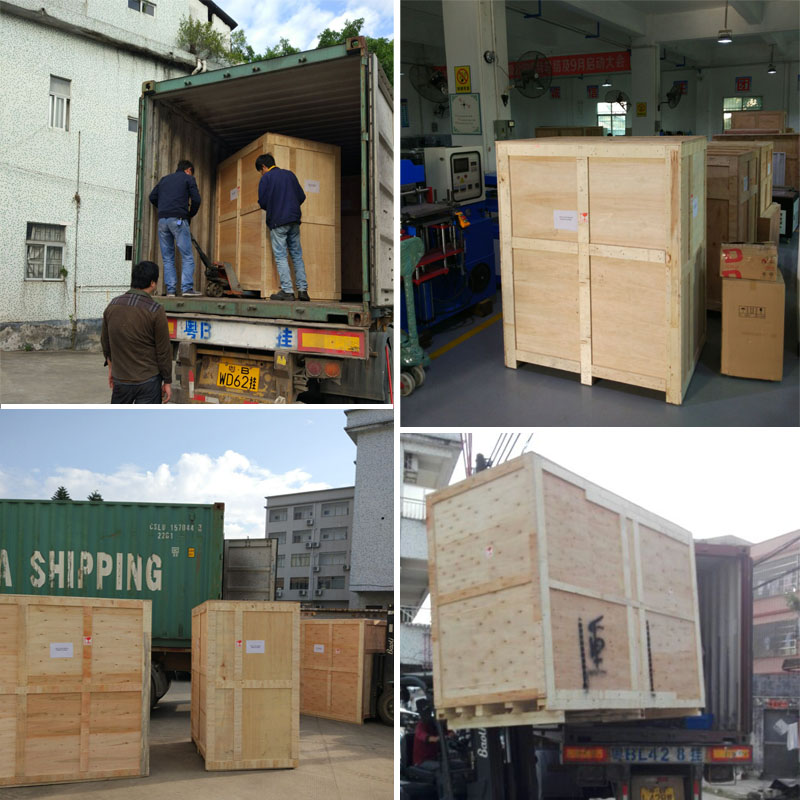 Groupes de Produits : Machine hydraulique > Tête simple Machine hydraulique